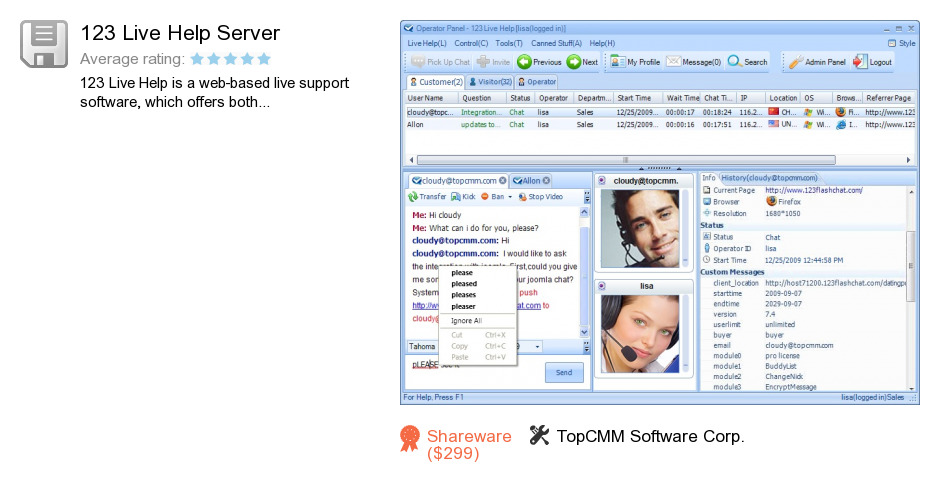 Review
123 Live Help Server is a software product developed by TopCMM Software Corp.. We know of versions 5.4, 5.1, 3.2. Version 5.4 is available for free download at our site. 123 Live Help Server package has a size of 30,118,778 bytes. TopCMM Software Corp. also publishes 123 Live Help and 123 Flash Chat.
As TopCMM Software Corp. says: 123 Live Help is a web-based live support software, which...
more
Links
123 Live Help
- 123 Live Help is a competitive customer service tool that...
123 Flash Chat
- 123 Flash Chat is a powerful web based chat program which...
Related software collections