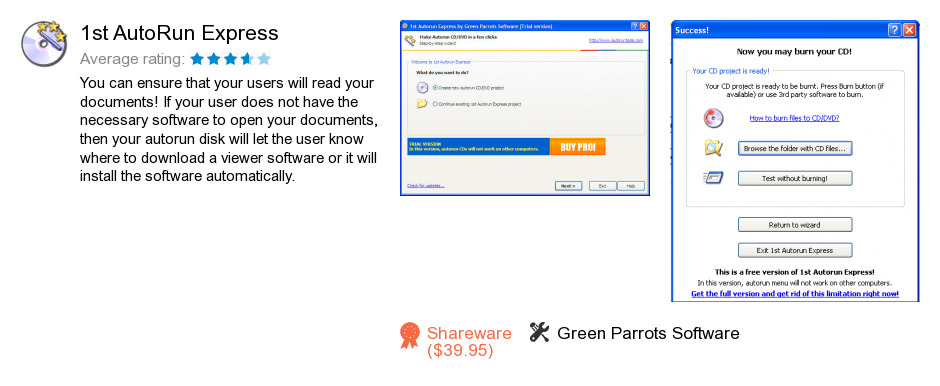 Review
1st AutoRun Express is a program developed by Green Parrots Software. We know of versions 3.2, 3.1, 3.0, 2.0, 1.0. Version 3.11.0.48 is available for free download at our site. 1st AutoRun Express package has a size of 1,152,634 bytes. Green Parrots Software also publishes ActionOutline and 1st Atomic Time.
As Green Parrots Software says: Let your CD or DVD automatically open your documents or...
more
Links
ActionOutline
- ActionOutline is your all-in-one solution for keeping track...
1st Atomic Time
- 1st Atomic Time is a time synchronization utility. It...
Related software collections