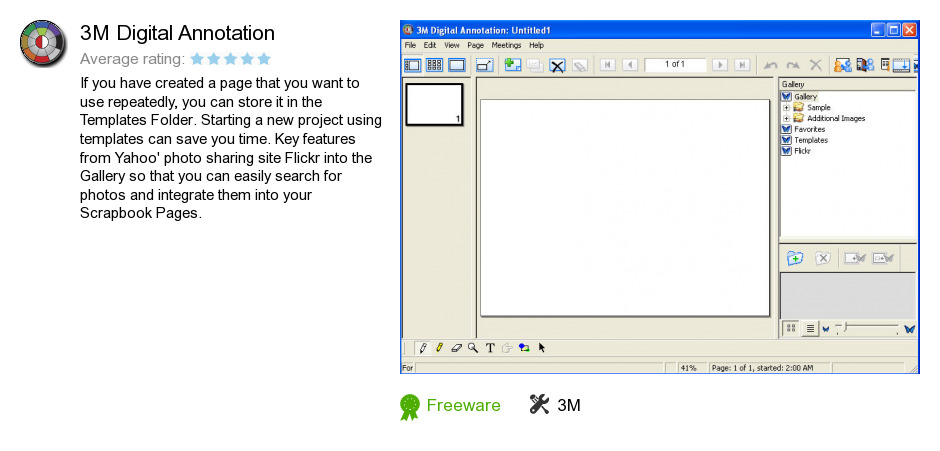 Review
3M Digital Annotation is a program developed by 3M. We know of versions 2.1, 1.3, 1.2, 1.1. Version 2.1.1 .35 is available for download at our site. 3M Digital Annotation package has a size of 260,309,066 bytes. 3M also publishes 3M Digital Easel.
As 3M says: If you have created a page that you want to use repeatedly...
more
Links
3M Digital Easel
- 3M Digital Easel is a software application that allows you...
Related software collections