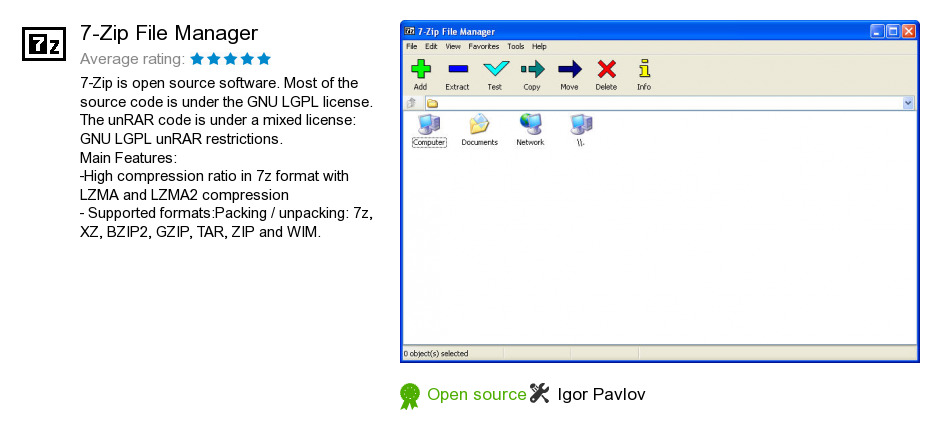 Review
7-Zip File Manager is a product developed by Igor Pavlov. We know of versions 9.2, 9.1, 1.0. Version 9.20 is downloadable at our site. 7-Zip File Manager installation package has a size of 1,125,630 bytes. Igor Pavlov also publishes 7-Zip and #7Z - 7-Zip GUI.
As Igor Pavlov says: 7-Zip is open source software. Most of the source code is...
more
Links
7-Zip
- 7-Zip is a file archiver with a high compression...
#7Z - 7-Zip GUI
- 7-Zip Gui is a alone graphical user interface for 7-Zip...
Related software collections