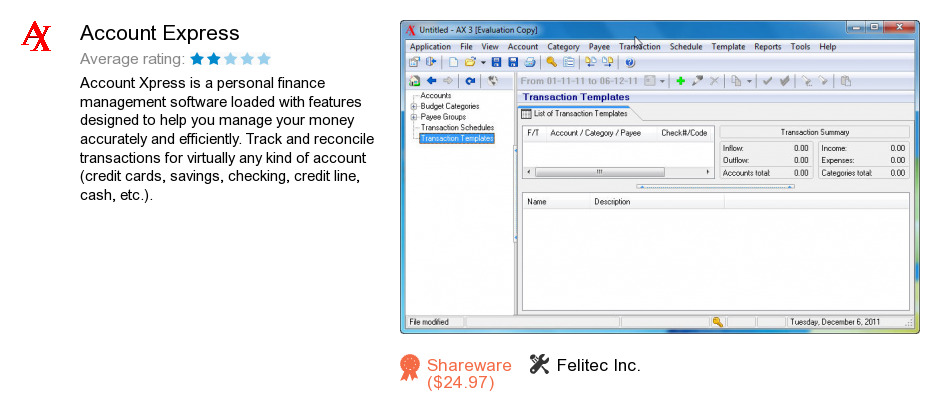 Review
Account Express is a program developed by Felitec Inc.. We know of versions 3.8, 2.0, 1.2. Version 3.8.5 is available for download at our site. Account Express installation package has a size of 1,926,138 bytes. Felitec Inc. also publishes Loan And Mortgage and Mindful.
As Felitec Inc. says: Account Xpress is a personal finance management software...
more
Links
Loan And Mortgage
- Loan And MortgageTM is an amortization schedule calculator...
Mindful
- Mindful 2 is an event reminder software for Windows. The...
Related software collections