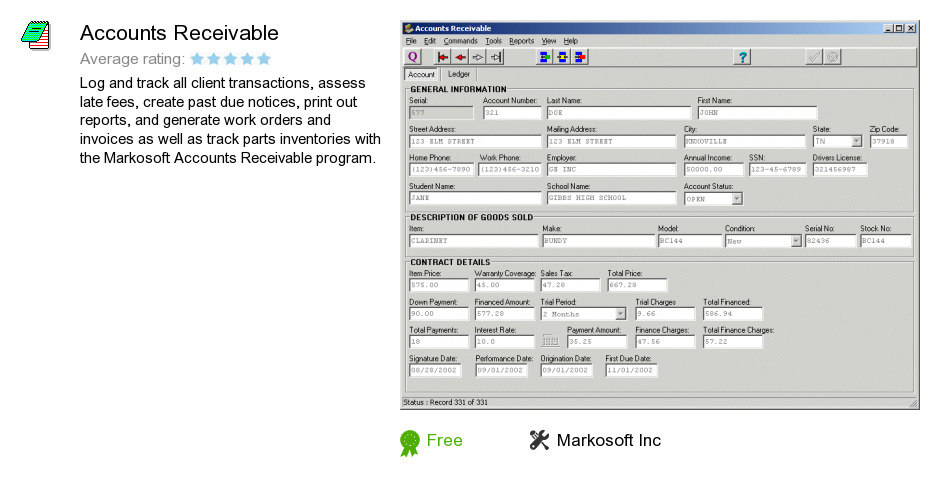 Review
Accounts Receivable is a program developed by Markosoft Inc. We know of versions 3.2, 3.1, 1.0. Version 1.0 is downloadable at our site. Accounts Receivable package has a size of 1,439,431 bytes. Markosoft Inc also publishes Interest Calculator and Test Creator.
As Markosoft Inc says: The Markosoft Accounts Receivable application has...
more
Links
Interest Calculator
- Use Markosoft's Interest Calculator to quickly calculate...
Test Creator
- With the Test Creator, you can effortlessly build tests...
Related software collections