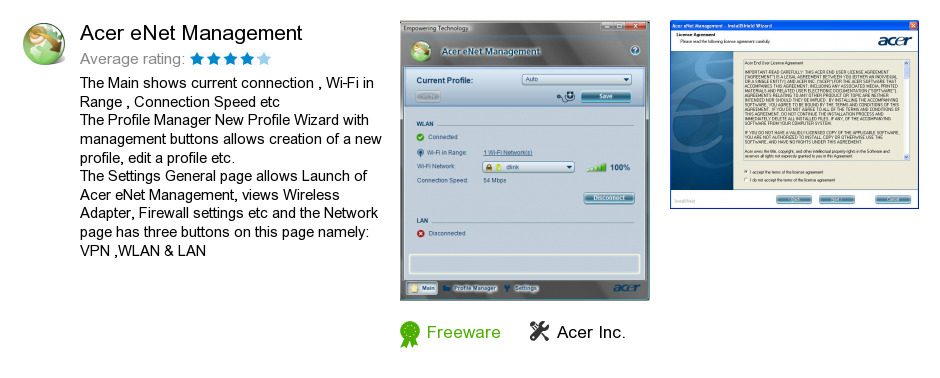 Review
Acer eNet Management is a product developed by Acer Inc.. We know of versions 2.6, 2.5, 2.0, 1.1, 1.0. Version 2.6.4304 is downloadable at our site. Acer eNet Management package has a size of 9,911,568 bytes. Acer Inc. also publishes Clear.fi and Acer eLock Management.
As Acer Inc. says: The Acer eNet Management main page shows the current...
more
Links
Clear.fi
- clear.fi puts your favorite stuff right where you want it...
Acer eLock Management
- Acer eLock Management is a free software application that...
Related software collections