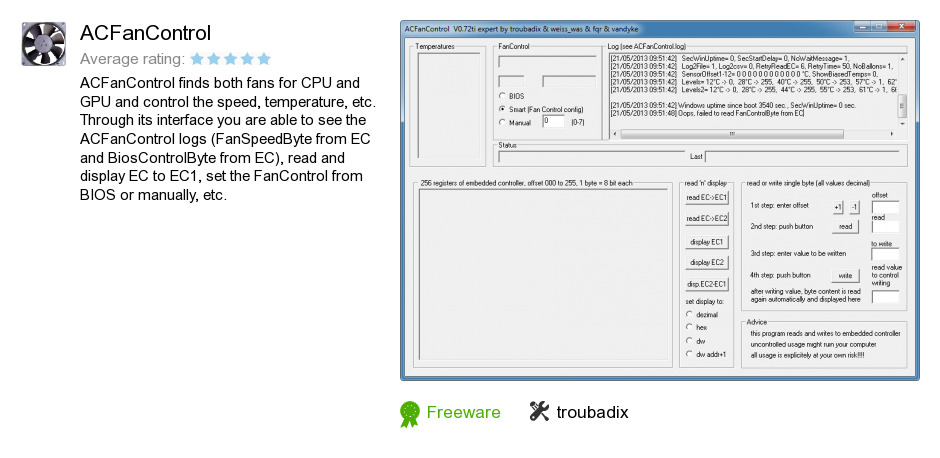 Review
ACFanControl is a software program developed by troubadix. We know of version 0.7. Version 0.72 is available for download at our site. ACFanControl installation file has a size of 797,041 bytes. Troubadix also publishes TPFanControl and Cpu7icon.
As troubadix says: ACFanControl finds both fans for CPU and GPU and control...
more
Links
TPFanControl
- Solution to the cooling fan noise annoyances Thinkpad T4x...
Cpu7icon
- Cpu7icon gets an icon to display processor load and...
Related software collections