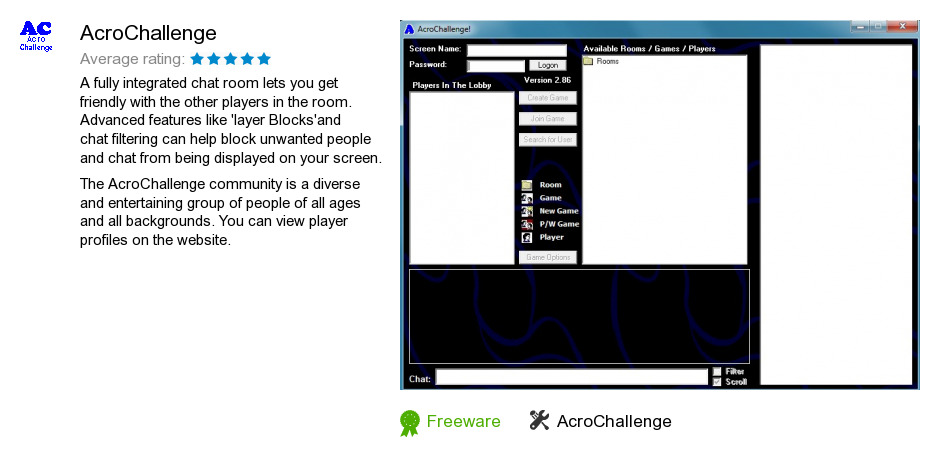 Review
AcroChallenge is a software product developed by AcroChallenge. We know of version 2.8. Version 2.86 is downloadable at our site. AcroChallenge package has a size of 4,829,043 bytes. AcroChallenge also publishes Acro.
As AcroChallenge says: AcroChallenge is a word based game where you compete...
more
Links
Acro
- AcroChallenge is a fun and creative game where you compete...
Related software collections