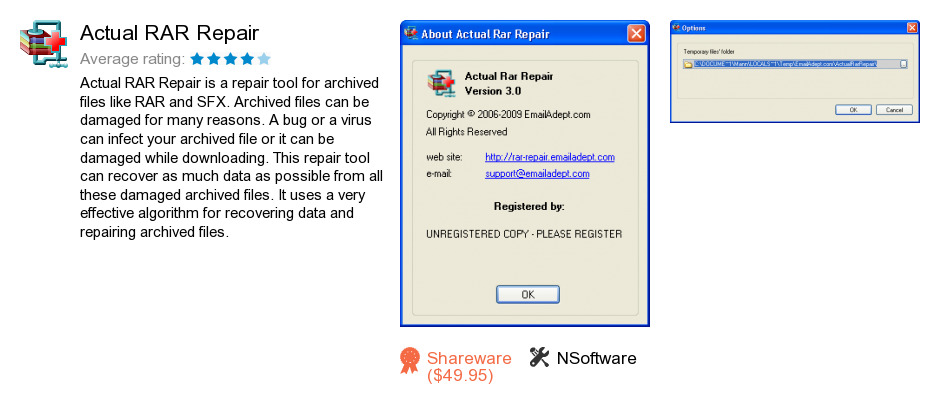 Review
Actual RAR Repair is a product developed by NSoftware. We know of versions 3.0, 2.0. Version 3.0 is downloadable at our site. Actual RAR Repair installation package has a size of 1,574,580 bytes. NSoftware also publishes Actual Zip Repair.
As NSoftware says: Actual Rar Repair is a powerful tool that allows you to...
more
Links
Actual Zip Repair
- Zip format is one of the most convenient and acknowledged...
Related software collections