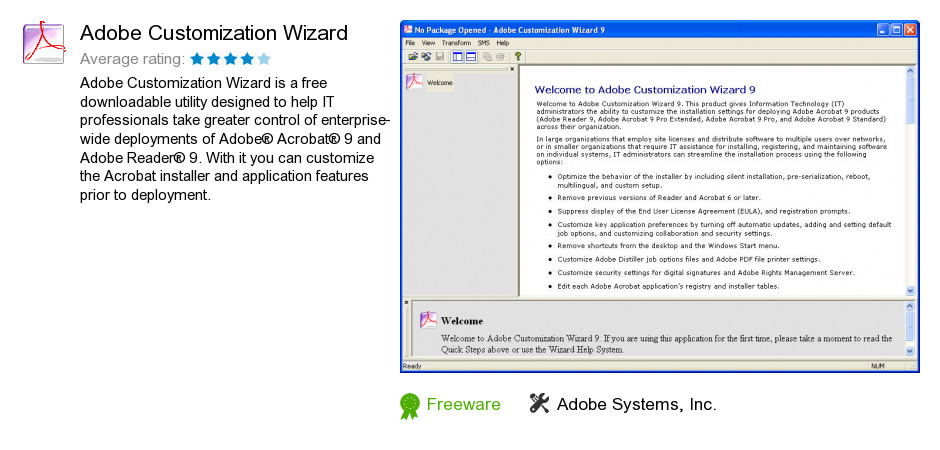 Review
Adobe Customization Wizard is an application developed by Adobe Systems, Inc.. We know of versions 9.0, 8.0. Version 9.0 is downloadable at our site. Adobe Customization Wizard package has a size of 4,712,602 bytes. Adobe Systems, Inc. also publishes Adobe PageMill Tryout and Wellsudoku.
As Adobe Systems, Inc. says: Adobe Customization Wizard is a free downloadable utility...
more
Links
Adobe PageMill Tryout
- The Adobe PageMill 3.0.1 Update resolves a problem that was...
Wellsudoku
- Think faster than your opponents do! The aim of this free...
Related software collections