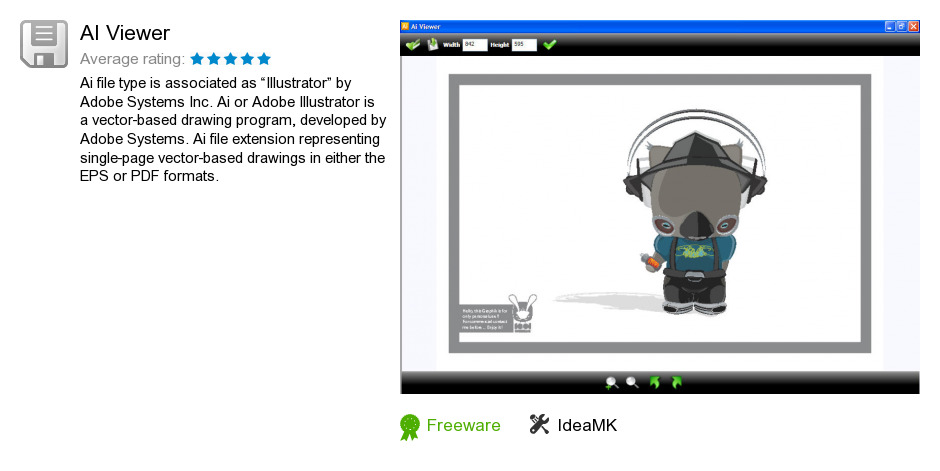 Review
AI Viewer is a product developed by IdeaMK. We know of version 3.2. Version 3.2 is downloadable at our site. AI Viewer package has a size of 9,868,131 bytes. IdeaMK also publishes PSD Viewer and TGA Viewer.
As IdeaMK says: Ai file type is associated as "Illustrator" by Adobe...
more
Links
PSD Viewer
- PSD Viewer is a utility that allows you to view files in...
TGA Viewer
- TGA Viewer is a program that will let you open .TGA files...
Related software collections