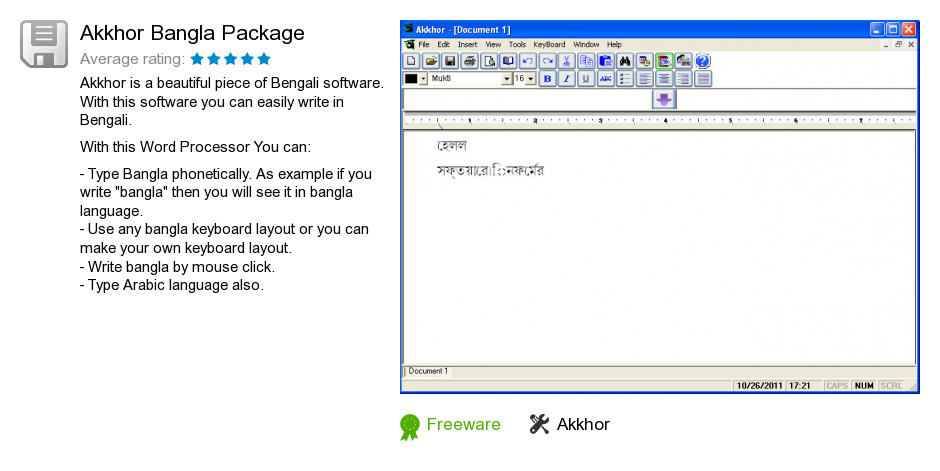 Review
Akkhor Bangla Package is an application developed by Akkhor. We know of version 2.0. Version 2.0 is available for free download at our site. Akkhor Bangla Package installation file has a size of 6,153,557 bytes. Akkhor also publishes Akkhor Bangla.
As Akkhor says: Akkhor is a beautiful piece of Bengali software. With this...
more
Links
Akkhor Bangla
- Akkhor Bangla is a software developed to help it's users...
Related software collections