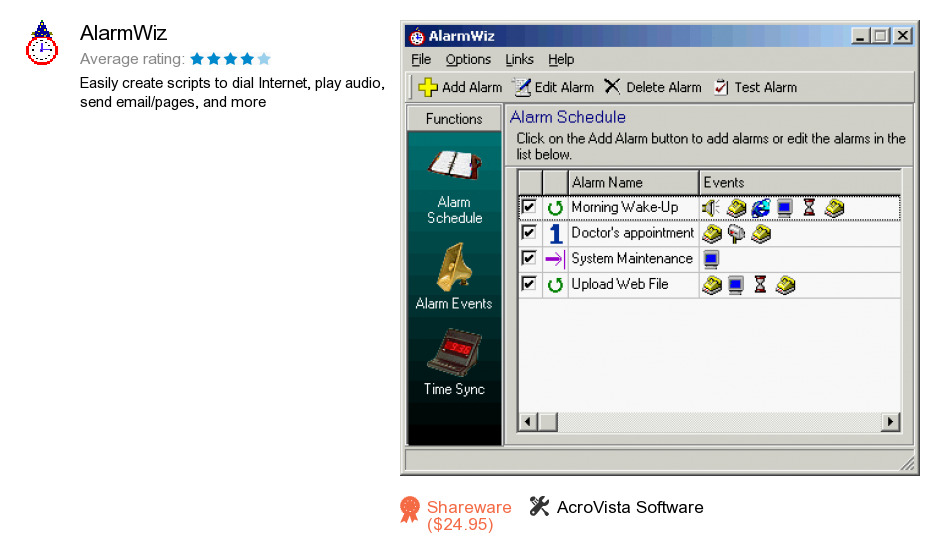 Review
AlarmWiz is a software program developed by AcroVista Software. We know of versions 2.2, 2.1, 2.0. Version 2.23 is available for download at our site. AlarmWiz package has a size of 2,073,722 bytes. AcroVista Software also publishes BellCommander and Baby Ace.
As AcroVista Software says: AlarmWiz is an easy to use reminder program and task...
more
Links
BellCommander
- It' s an Easy-to-use system for school bells, factory...
Baby Ace
- Baby Ace allows parents to store their favorite memories of...
Related software collections