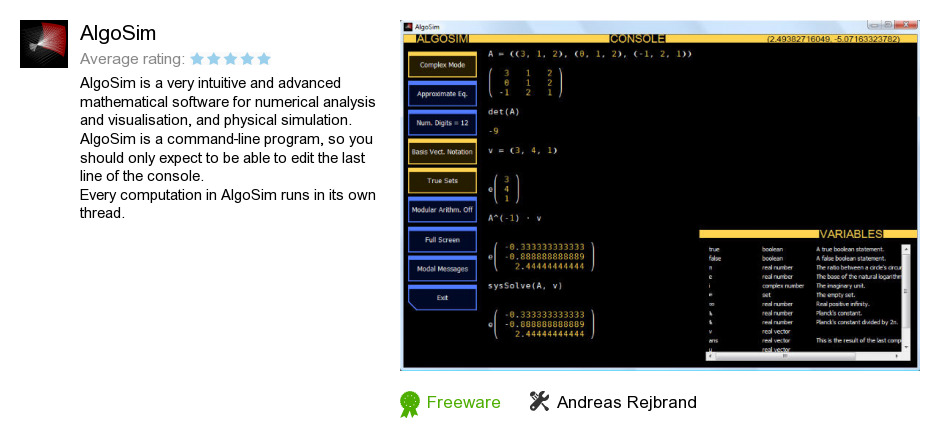 Review
AlgoSim is a software product developed by Andreas Rejbrand. We know of versions 2.0, 0.9. Version 2.0 is available for free download at our site. AlgoSim distributive has a size of 20,416,199 bytes. Andreas Rejbrand also publishes Easy Coder and Rejbrand Text Editor.
As Andreas Rejbrand says: AlgoSim is a very intuitive and advanced mathematical...
more
Links
Easy Coder
- Easy Coder is an advanced but easy-to-use Web Editor with...
Rejbrand Text Editor
- Rejbrand Text Editor is an excellent free tool designed to...
Related software collections