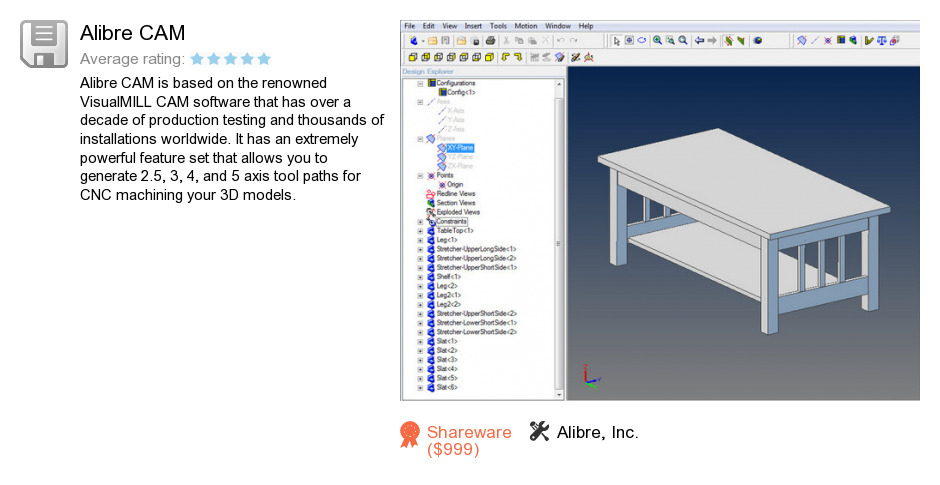 Review
Alibre CAM is a product developed by Alibre, Inc.. We know of versions 3.0, 2.0, 1.1. Version 3.0.5 is downloadable at our site. Alibre CAM package has a size of 77,994,298 bytes. Alibre, Inc. also publishes Alibre Design.
As Alibre, Inc. says: Alibre CAM is a program that allows you to generate 2.5, 3...
more
Links
Alibre Design
- Alibre Design is made for engineers, machines designers and...
Related software collections