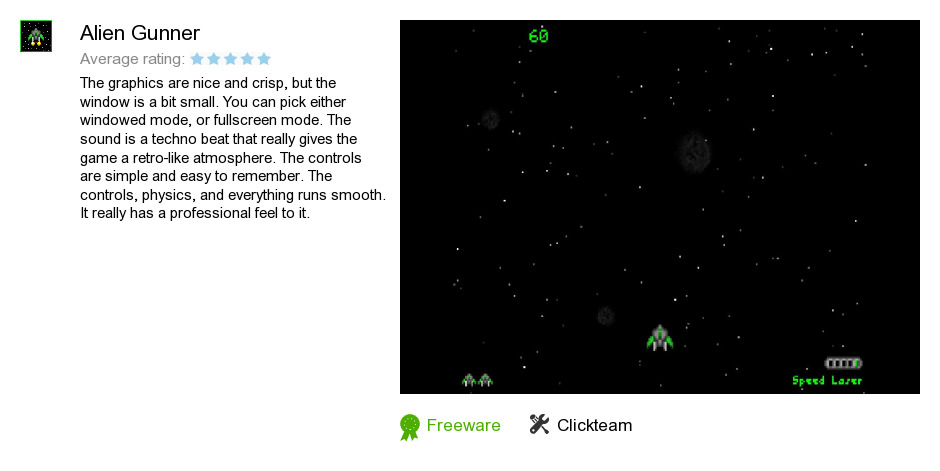 Review
Alien Gunner is a product developed by Clickteam. We know of version 1.5. Version 1.5 is downloadable at our site. Alien Gunner installation file has a size of 2,809,003 bytes. Clickteam also publishes Eternal Daughter and SmorgasWord.
As Clickteam says: Alien Gunner is a mix of some of the best space shooters...
more
Links
Eternal Daughter
- Everything about Eternal Daughter is pure Metroidvania...
SmorgasWord
- SmorgasWord is a random sentence generator program with...
Related software collections