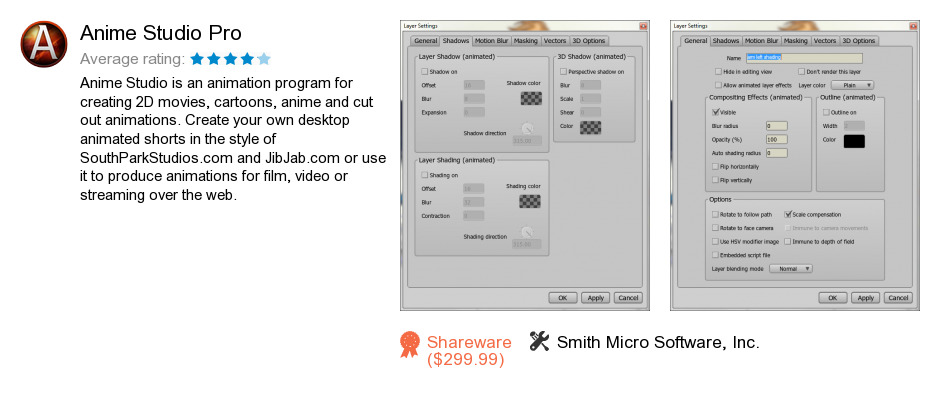 Review
Anime Studio Pro is a software program developed by Smith Micro Software, Inc.. We know of versions 11.1, 11.0, 10.1, 10.0, 9.5, 9.2, 9.1, 9.0, 8.2, 8.0. Version 11.1 is downloadable at our site. Anime Studio Pro installation package has a size of 319,967,309 bytes. It works with the following extensions: anme, moho. Smith Micro Software, Inc. also publishes ZoomAlbum Creator and RapidComm Voice.
As Smith Micro Software, Inc. says: Anime Studio Pro is perfect for professionals looking for a...
more
Links
ZoomAlbum Creator
- ZoomAlbum Creator™ software is your tool for organizing...
RapidComm Voice
- There are 3 ways to send a fax. RapidComm and RapidComm...
Related software collections