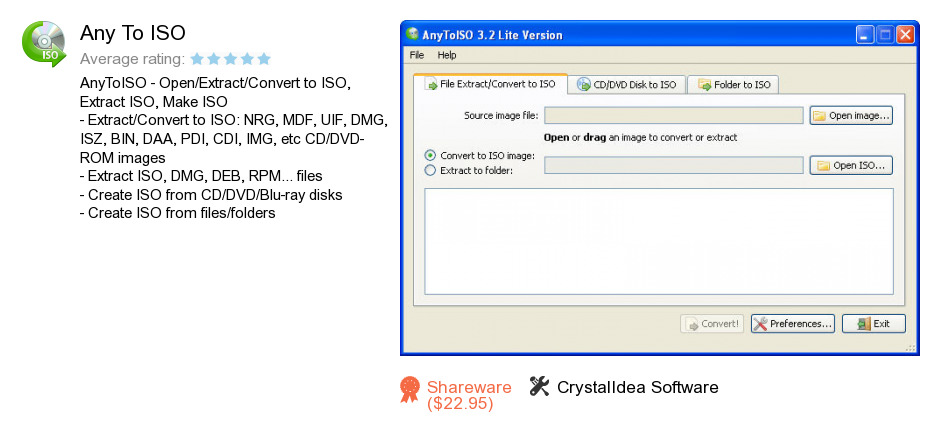 Review
Any To ISO is a software product developed by CrystalIdea Software. We know of version 3.2. Version 3.2 is available for download at our site. Any To ISO distributive has a size of 6,421,258 bytes. CrystalIdea Software also publishes AnyToISO.
As CrystalIdea Software says: AnyToISO - Open/Extract/Convert to ISO, Extract ISO, Make...
more
Links
AnyToISO
- AnyToISO is a smart tool that can perform multiple main...
Related software collections