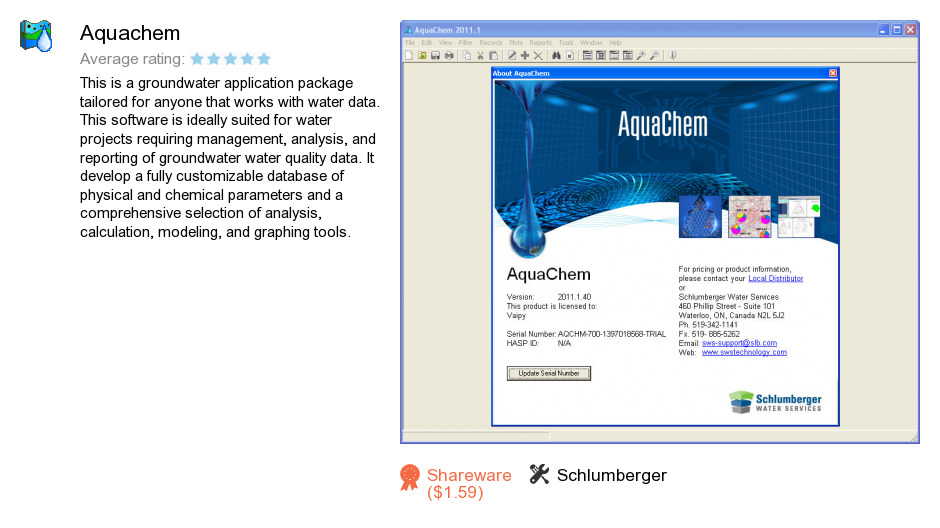 Review
Aquachem is a software program developed by Schlumberger. We know of versions 5.1, 5.0, 4.0, 3.7. Version 5.1.170 is available for download at our site. Aquachem installation file has a size of 45,526,834 bytes. Schlumberger also publishes Schlumberger Toolbox and Visual Help.
As Schlumberger says: This is a groundwater application package tailored for...
more
Links
Schlumberger Toolbox
- The Log Data Toolbox has integrated software utilities for...
Visual Help
- Visual HELP combines the latest version of the HELP model...