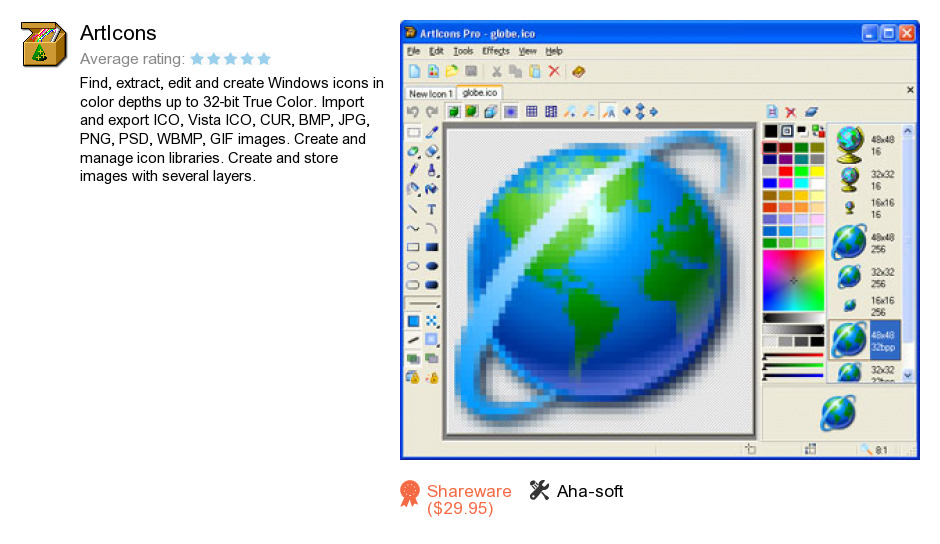 Review
ArtIcons is a software program developed by Aha-soft. We know of versions 5.44, 5.4, 5.4 beta, 5.2, 5.1, 5.0, 4.2, 4.1, 4.0, 3.2. Version 5.44 is available for download at our site. ArtIcons installation package has a size of 7,098,201 bytes. It works with the following extensions: ico, il, icl, nil, icns, rsrc, icpr. Aha-soft also publishes Icon Profi and ArtCursors.
As Aha-soft says: ArtIcons provides great opportunities for working with...
more
Links
Icon Profi
- Finden, extrahieren, bearbeiten und erstellen Sie Windows...
ArtCursors
- Aha-Soft ArtCursors is an advanced cursor editor for...
Related software collections