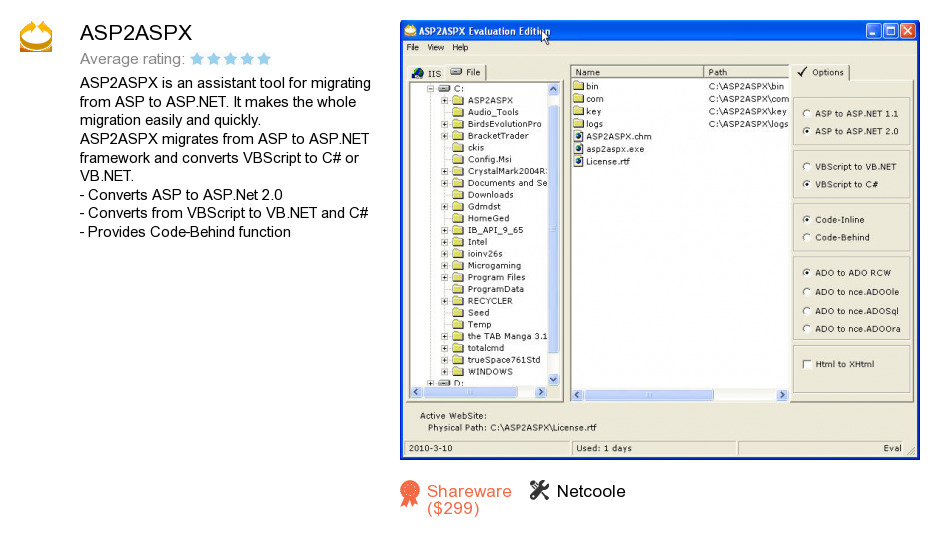 Review
ASP2ASPX is a program developed by Netcoole. We know of versions 4.5, 4.2, 3.1. Version 4.5.3064 is available for free download at our site. ASP2ASPX distributive has a size of 698,283 bytes. Netcoole also publishes VB6TOCS and Delphi2CS.
As Netcoole says: ASP2ASPX is an assistant tool for migrating from ASP to...
more
Links
VB6TOCS
- - Migrates Visual Basic 6.0 to C# -Visual Basic 6.0...
Delphi2CS
- Delphi2CS is an assistant tool that converts Delphi source...
Related software collections