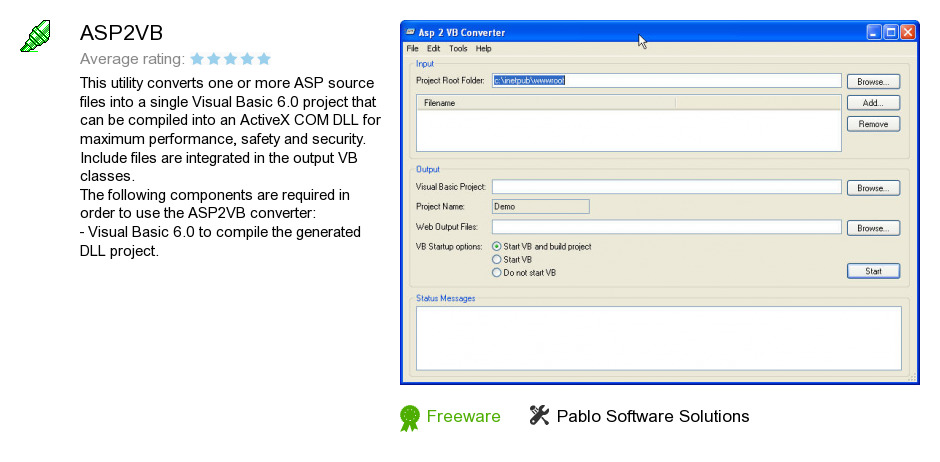 Review
ASP2VB is a software program developed by Pablo Software Solutions. We know of version 1.0. Version 1.0 is available for download at our site. ASP2VB distributive has a size of 50,803 bytes. Pablo Software Solutions also publishes BabyWeb and Pablo Commander.
As Pablo Software Solutions says: This utility converts one or more ASP source files into a...
more
Links
BabyWeb
- This program was build as an alternative for Microsoft's...
Pablo Commander
- Pablo Commander is a fast and easy to use software tool...
Related software collections