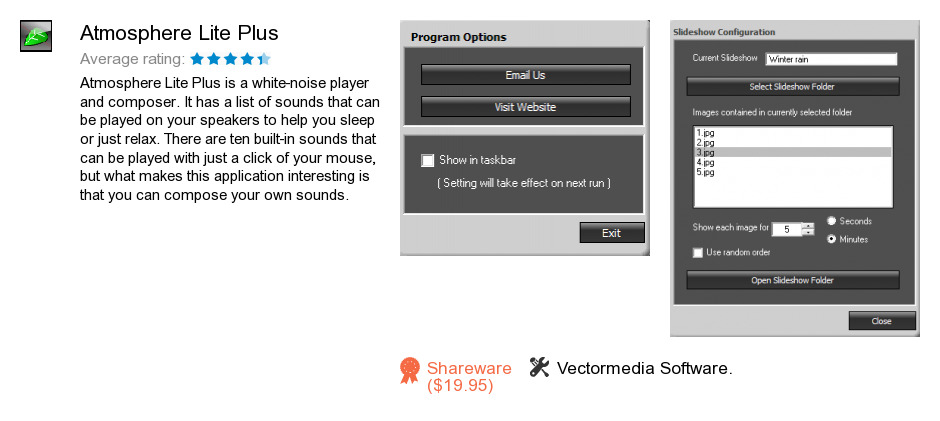 Review
Atmosphere Lite Plus is a program developed by Vectormedia Software.. We know of versions 7.0, 6.0. Version 7.0 is available for free download at our site. Atmosphere Lite Plus installation file has a size of 76,112,917 bytes. Vectormedia Software. also publishes Atmosphere Lite.
As Vectormedia Software. says: Atmosphere Deluxe is designed to help mask noise, promote...
more
Links
Atmosphere Lite
- Atmosphere Lite comes with mainly relaxation and nature...
Related software collections