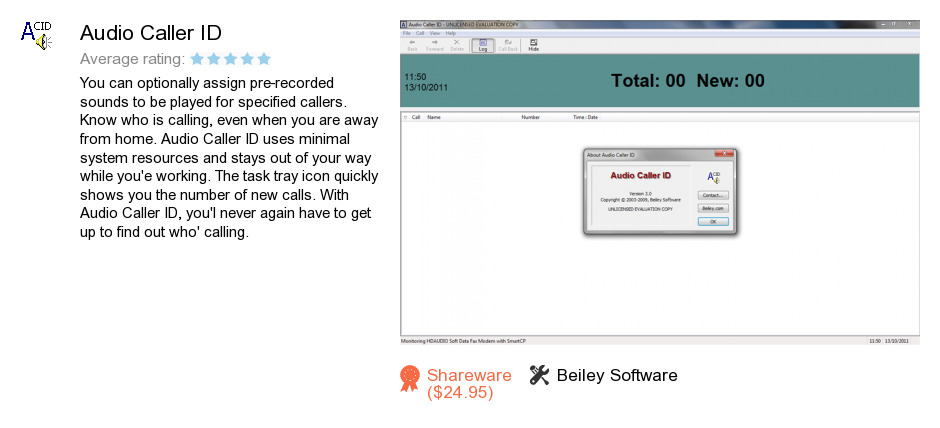 Review
Audio Caller ID is a program developed by Beiley Software. We know of versions 4.2, 4.1, 4.0, 3.0, 2.2, 2.1, 2.0, 1.4. Version 4.2 is downloadable at our site. Audio Caller ID package has a size of 743,306 bytes. Beiley Software also publishes Safe Data Backup and AutoMSW.
As Beiley Software says: Audio Caller ID is a program that helps you manage your...
more
Links
Safe Data Backup
- Safe Data Backup lets you back up your data to a CD, DVD...
AutoMSW
- AutoMSW is easy to use, yet powerful bulk email...
Related software collections