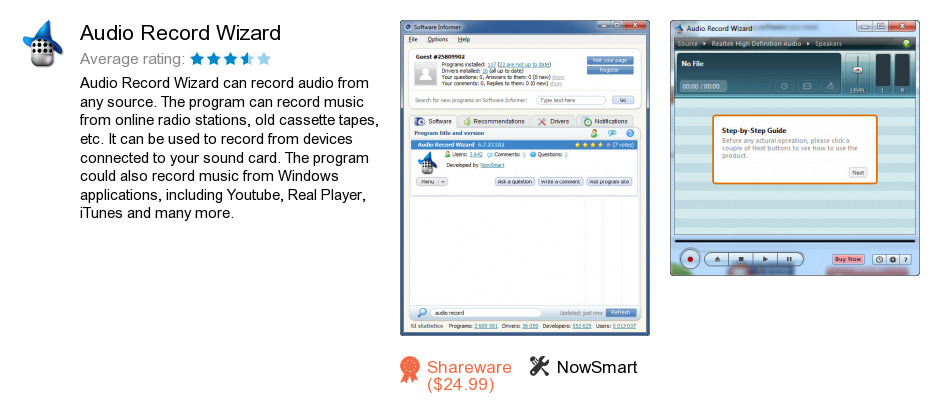 Review
Audio Record Wizard is a software product developed by NowSmart. We know of versions 7.2, 7.1, 6.9, 6.8, 6.7, 6.6, 6.5, 6.3, 6.0, 5.5. Version 7.20.51115 is available for download at our site. Audio Record Wizard installation file has a size of 4,660,274 bytes. NowSmart also publishes NowSmart Cut and NowSmart Talkin.
As NowSmart says: This program lets you record audio using your PC and edit...
more
Links
NowSmart Cut
- NowSmart Cut is a program which allows you to cut audio...
NowSmart Talkin
- NowSmart Talkin is an easy to use sound recorder...
Related software collections