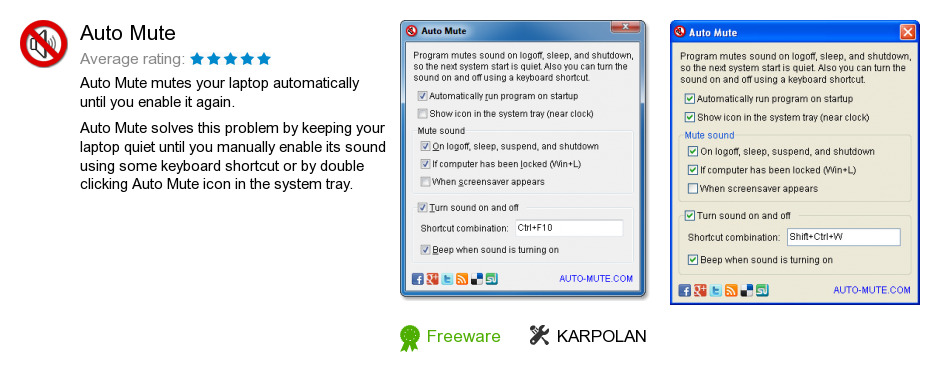 Review
Auto Mute is a software product developed by KARPOLAN. We know of versions 4.5, 4.1, 4.0, 3.9, 3.7, 3.5, 3.3, 3.1, 3.0. Version 4.5.0.71 is available for download at our site. Auto Mute installation package has a size of 580,972 bytes. KARPOLAN also publishes Keyboard Leds and Touchpad Blocker.
As KARPOLAN says: Auto Mute mutes your laptop automatically until you enable...
more
Links
Keyboard Leds
- Keyboard Leds allows you to view on the screen the status...
Touchpad Blocker
- Touchpad Blocker is a program designed for notebook owners...
Related software collections