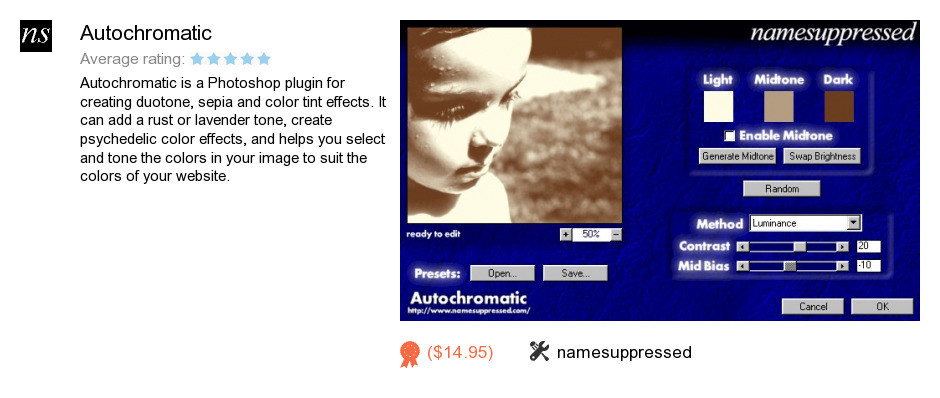 Review
Autochromatic is a program developed by namesuppressed. We know of version 2.0. Version 2.0 is downloadable at our site. Autochromatic package has a size of 659,674 bytes. Namesuppressed also publishes Softener.
As namesuppressed says: Autochromatic is a Photoshop plugin that helps you create...
more
Links
Softener
- Adding Softener to a photo gives it a soft, dreamy haze...