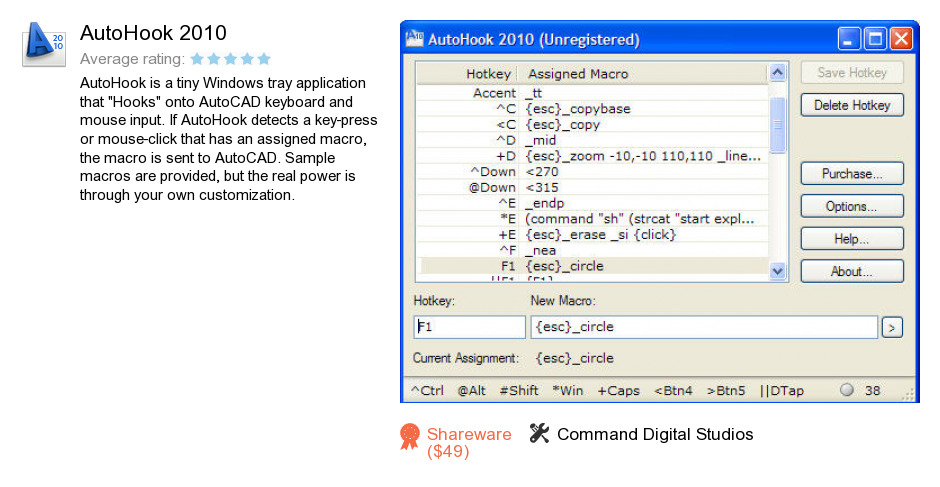 Review
AutoHook 2010 is a software product developed by Command Digital Studios. We know of version 1.0. Version 1.0.1 is available for free download at our site. AutoHook 2010 installation file has a size of 597,994 bytes. Command Digital Studios also publishes AutoHook 2011 and AutoHook 2007.
As Command Digital Studios says: AutoHook makes the fastest even faster by allowing you to...
more
Links
AutoHook 2011
- AutoHook is a tiny Windows tray application that "Hooks"...
AutoHook 2007
- AutoCAD power users know that the keyboard is the fastest...
Related software collections