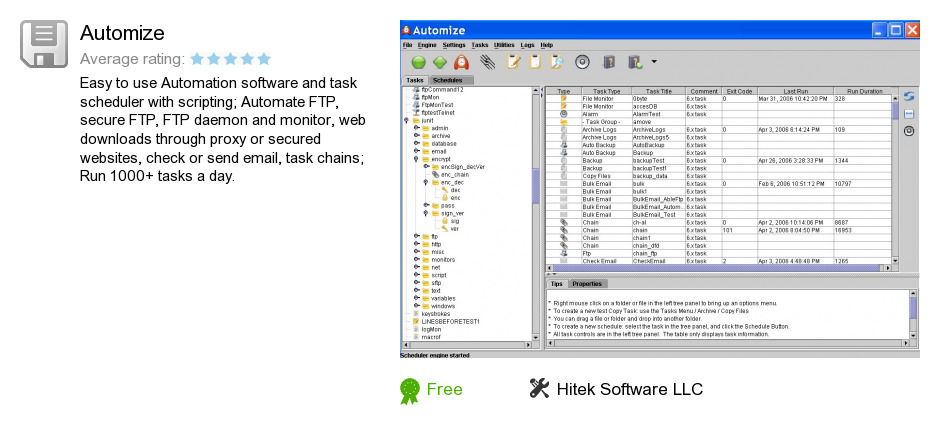 Review
Automize is a product developed by Hitek Software LLC. We know of versions 11.01, 10.21, 10.15, 8.0, 6.0, 4.5. Version 11.01 is available for free download at our site. Automize installation package has a size of 47,077,586 bytes. Hitek Software LLC also publishes AutoKrypt and JaBack9.
As Hitek Software LLC says: Easy to use, No programming is required. Run 1000+ tasks a...
more
Links
AutoKrypt
- Encryption software designed for automation. Automatically...
JaBack9
- Backup software designed to automate all your backup...
Related software collections