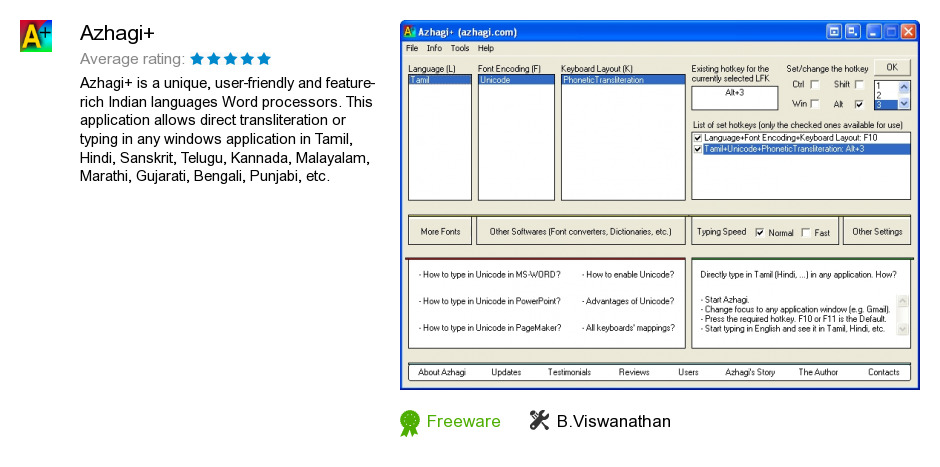 Review
Azhagi+ is a software product developed by B.Viswanathan. We know of versions 10.25, 10.3, 10.2, 10.1. Version 10.25 is available for free download at our site. Azhagi+ installation package has a size of 2,893,416 bytes. B.Viswanathan also publishes Azhagi -.
As B.Viswanathan says: Azhagi is a unique, user-friendly and feature-rich Indian...
more
Links
Azhagi -
- Azhagi is a program that can transliterate English text...