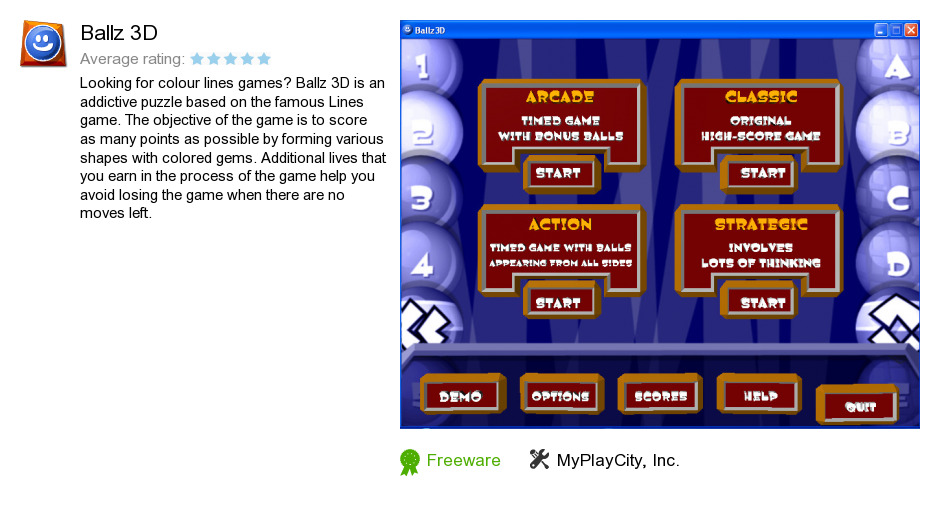 Review
Ballz 3D is an application developed by MyPlayCity, Inc.. We know of version 1.0. Version 1.0 is downloadable at our site. Ballz 3D installation package has a size of 7,624,474 bytes. MyPlayCity, Inc. also publishes Acrophobia Ball and My Doll 3D.
As MyPlayCity, Inc. says: Looking for colour lines games? Ballz 3D is an addictive...
more
Links
Acrophobia Ball
- Acrophobia Ball is a free air game where you dangle over...
My Doll 3D
- Become a stylist and dress virtual models in over 200...