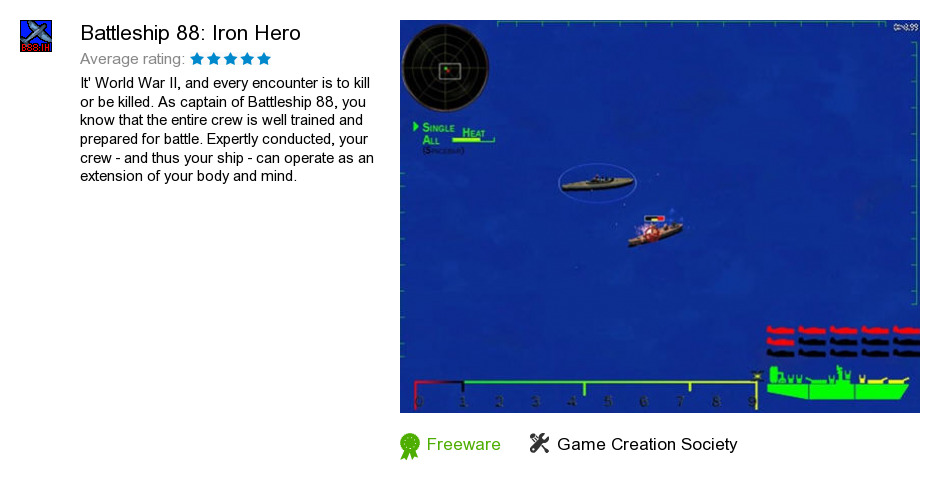 Review
Battleship 88: Iron Hero is a software product developed by Game Creation Society. We know of version 1.2. Version 1.21 is downloadable at our site. Battleship 88: Iron Hero installation file has a size of 58,261,281 bytes. Game Creation Society also publishes Arbarlith and Bossmen.
As Game Creation Society says: It's World War II, and every encounter is to kill or be...
more
Links
Arbarlith
- Dungeon crawling hack-n-slashgame play that is easy to pick...
Bossmen
- Bossmen consists of seven unique boss battles. You are a...
Related software collections