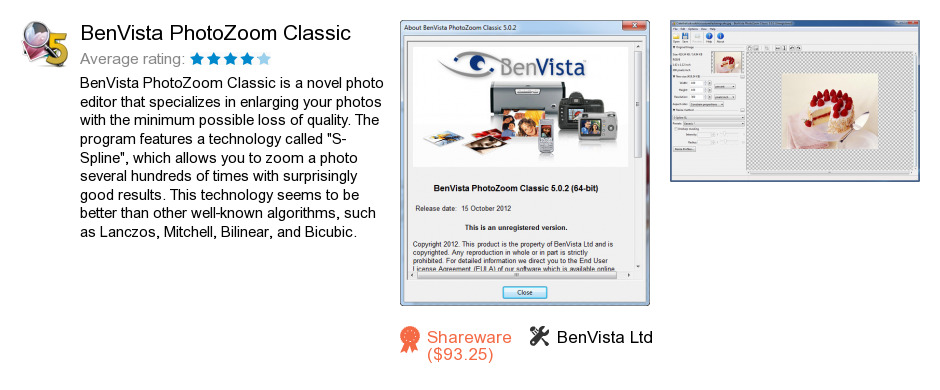 Review
BenVista PhotoZoom Classic is a software product developed by BenVista Ltd. We know of versions 6.0, 5.1, 5.0, 4.1, 4.0, 3.1, 3.0, 2.0. Version 6.0.8 is downloadable at our site. BenVista PhotoZoom Classic installation package has a size of 7,701,762 bytes. BenVista Ltd also publishes PhotoMagic and BenVista PhotoZoom Pro.
As BenVista Ltd says: PhotoZoom Classic 6 is a specialized tool designed for...
more
Links
PhotoMagic
- PhotoMagic adds beauty and perfection to photography. It...
BenVista PhotoZoom Pro
- BenVista PhotoZoom Pro takes image resizing to the next...
Related software collections