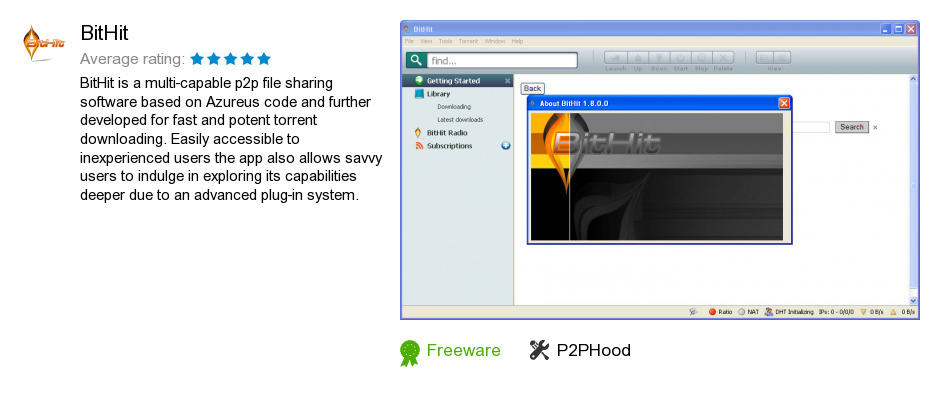 Review
BitHit is a product developed by P2PHood LLC. We know of versions 3.1, 3.0, 1.8, 1.7, 1.6, 1.5, 1.4, 1.3, 1.2. Version 3.1 is available for free download at our site. BitHit installation package has a size of 12,609,586 bytes. P2PHood LLC also publishes LimeRunner and SpeedLord.
As P2PHood LLC says: BitHit is a peer-to-peer file sharing software based on...
more
Links
LimeRunner
- LimeRunner is a p2p file sharing client based on the...
SpeedLord
- SpeedLord is a powerful downloading optimization module for...
Related software collections