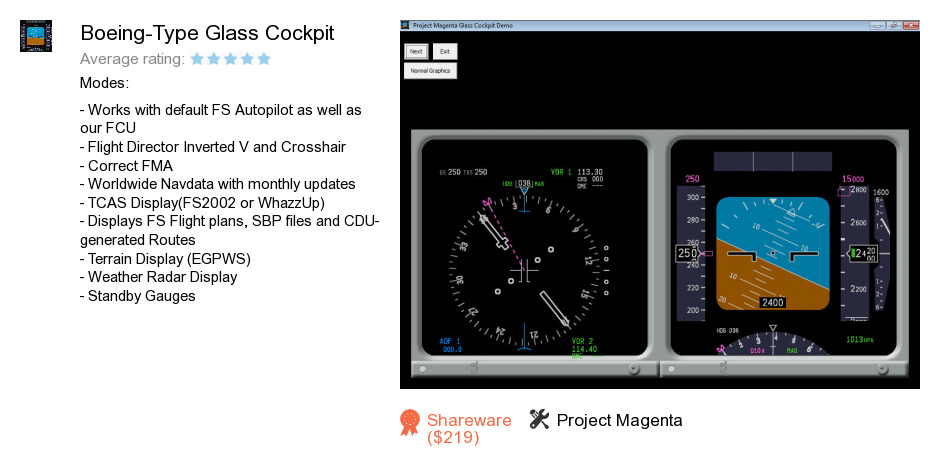 Review
Boeing-Type Glass Cockpit is an application developed by Project Magenta. We know of version 1.0. Version 1.0.0386 is downloadable at our site. Boeing-Type Glass Cockpit package has a size of 5,907,898 bytes. Project Magenta also publishes RJ Glass Cockpit and QuickMap.
As Project Magenta says: Modes:
- Works with default FS Autopilot as...
more
Links
RJ Glass Cockpit
- Features: - Connection to Microsoft FS98, FS2000, FS2002...
QuickMap
- There's not much to say about this program and there...
Related software collections