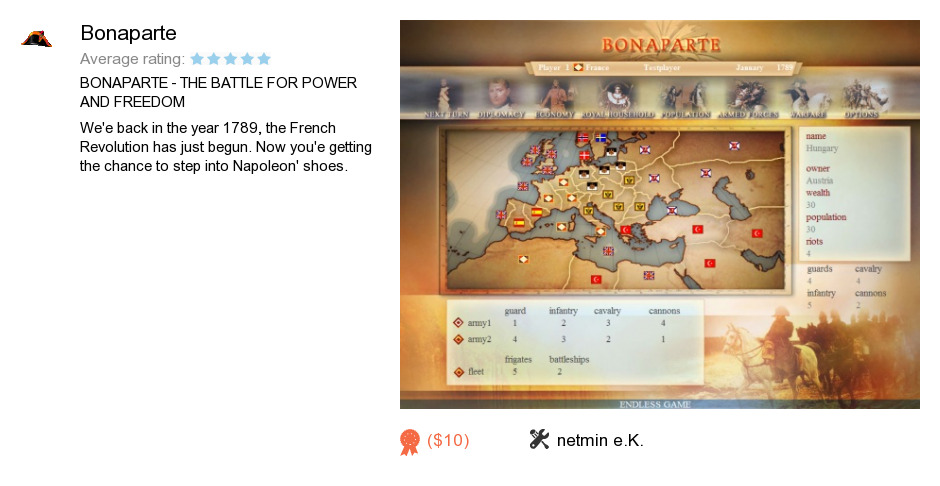 Review
Bonaparte is a program developed by netmin e.K.. We know of version 1.4. Version 1.4.6 is downloadable at our site. Bonaparte package has a size of 13,518,861 bytes. Netmin e.K. also publishes Goal-getter.
As netmin e.K. says: BONAPARTE - THE BATTLE FOR POWER AND FREEDOM
more
Links
Goal-getter
- You are a young and very gifted forward. Now you're getting...