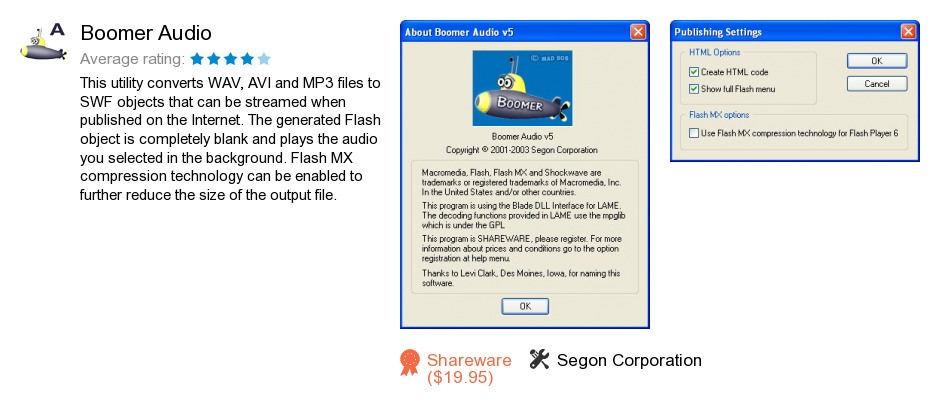 Review
Boomer Audio is an application developed by Segon Corporation. We know of versions 5.0, 2.1. Version 5.0 is downloadable at our site. Boomer Audio package has a size of 1,698,117 bytes. Segon Corporation also publishes Boomer Video.
As Segon Corporation says: Add streaming Flash audio to your web pages that works at...
more
Links
Boomer Video
- Convert any static or animated Gif, Jpeg, Avi, Bmp, and Png...
Related software collections
Download stream