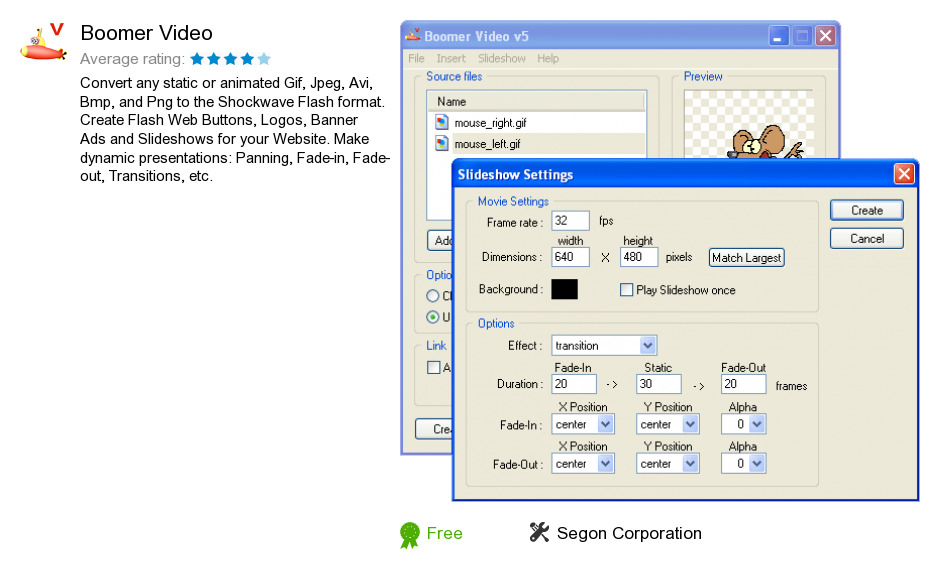 Review
Boomer Video is a software product developed by Segon Corporation. We know of versions 5.0, 4.0. Version 5.0 is available for download at our site. Boomer Video installation file has a size of 1,832,676 bytes. Segon Corporation also publishes Boomer Audio.
As Segon Corporation says: Create Flash web Buttons, Logos, Banner Ads or Slideshows...
more
Links
Boomer Audio
- This utility converts WAV, AVI and MP3 files to SWF objects...
Related software collections
Download stream
Search stream