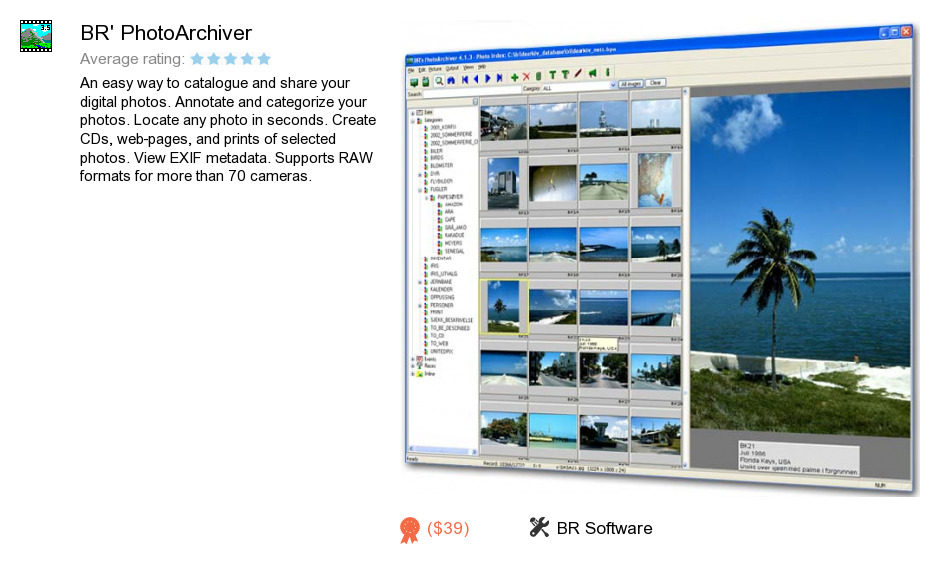 Review
BR's PhotoArchiver is an application developed by BR Software. We know of versions 4.2, 4.1, 4.0, 3.5, 3.3, 3.2, 3.1. Version 4.2.13 is available for free download at our site. BR's PhotoArchiver installation file has a size of 2,794,479 bytes. BR Software also publishes BR's EXIFextracter and PixFiler.
As BR Software says: With a digital camera it's easy to take a lot of photos but...
more
Links
BR's EXIFextracter
- BR's EXIFextracter is Baard Riiber's free solution to...
PixFiler
- This program adds any information you want about the...
Related software collections