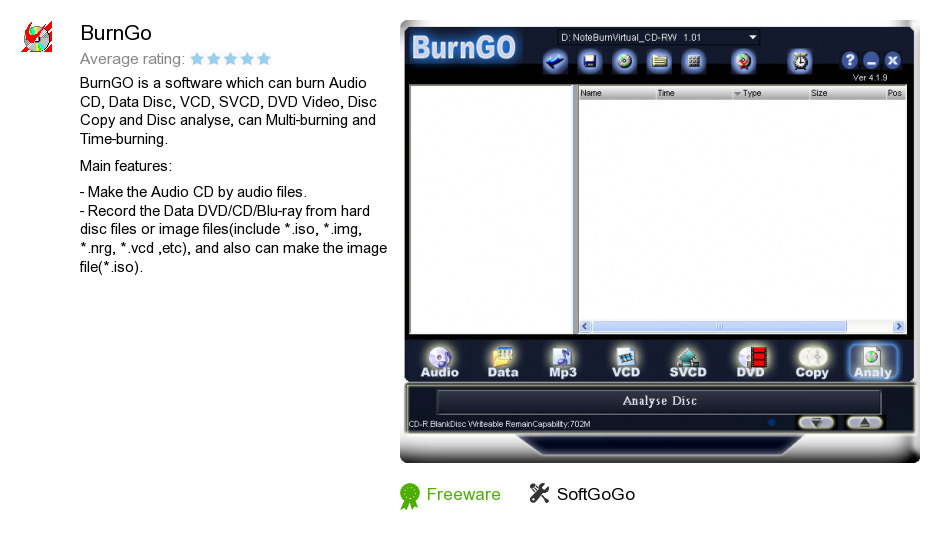 Review
BurnGo is a product developed by SoftGoGo. We know of versions 4.1, 4.0, 3.4, 3.2. Version 4.1.9 is downloadable at our site. BurnGo distributive has a size of 7,551,556 bytes. SoftGoGo also publishes Secret Record.
As SoftGoGo says: BurnGO is a software which can burn Audio CD, Data Disc...
more
Links
Secret Record
- Secret Record belongs to a type of software developed for...
Related software collections