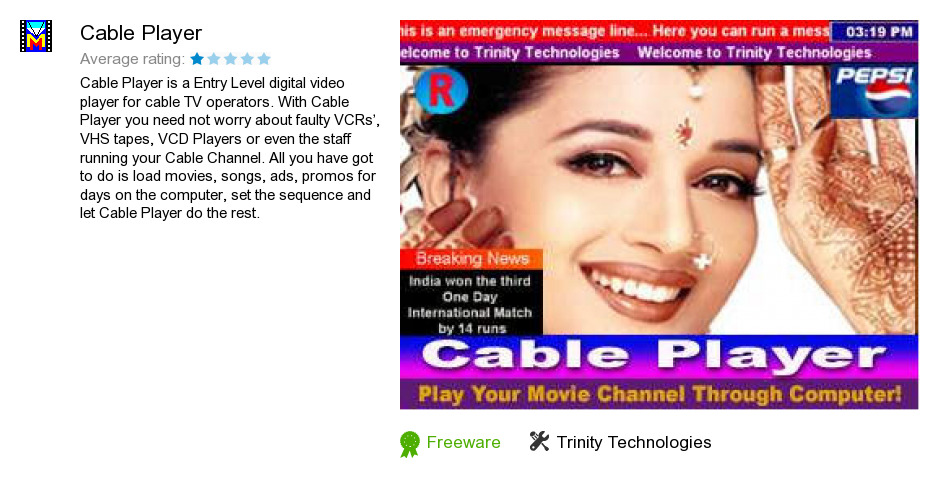 Review
Cable Player is an application developed by Trinity Technologies. We know of versions 4.6, 4.5, 4.0. Version 4.6.0.14 is available for free download at our site. Cable Player installation file has a size of 4,303,969 bytes. Trinity Technologies also publishes Movie Max and Live Blaster.
As Trinity Technologies says: Cable Player is a Entry Level digital video player for...
more
Links
Movie Max
- Movie Max is a free digital video player designed for cable...
Live Blaster
- Live Blaster 3 has all the features of Movie Max 5 like...
Related software collections