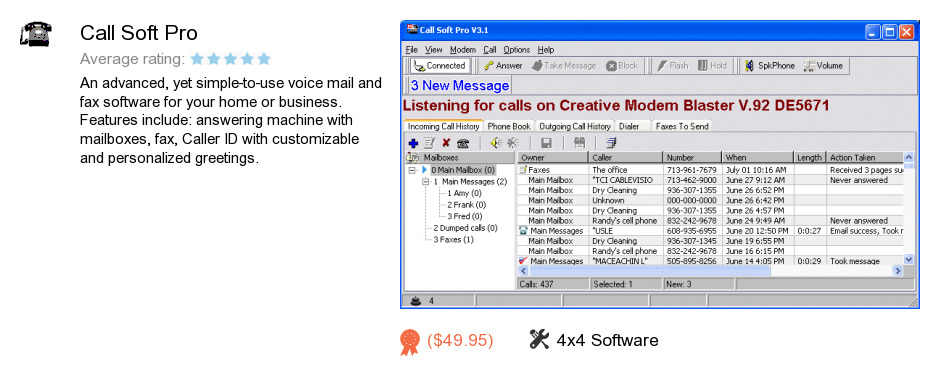 Review
Call Soft Pro is a software product developed by 4x4 Software. We know of version 3.1. Version 3.1.40.2 is available for free download at our site. Call Soft Pro distributive has a size of 6,262,578 bytes. 4x4 Software also publishes RekenTest.
As 4x4 Software says: An advanced, yet simple-to-use voice mail and fax software...
more
Links
RekenTest
- RekenTest is software to practice, analyze and test...
Related software collections