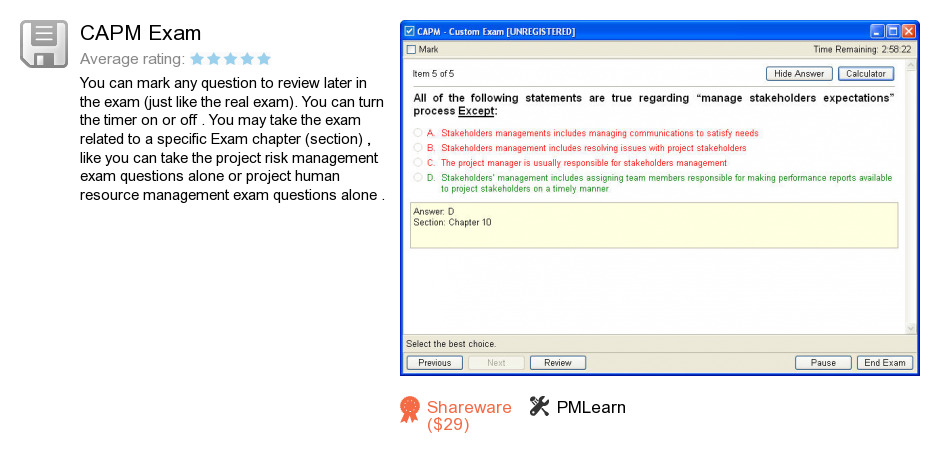 Review
CAPM Exam is a program developed by PMLearn. We know of version 1.0. Version 1.0 is downloadable at our site. CAPM Exam package has a size of 1,144,125 bytes. PMLearn also publishes PMP Exam.
As PMLearn says: You can mark any question to review later in the exam (just...
more
Links
PMP Exam
- Unlike paperbacks and handouts that will give you long...
Related software collections