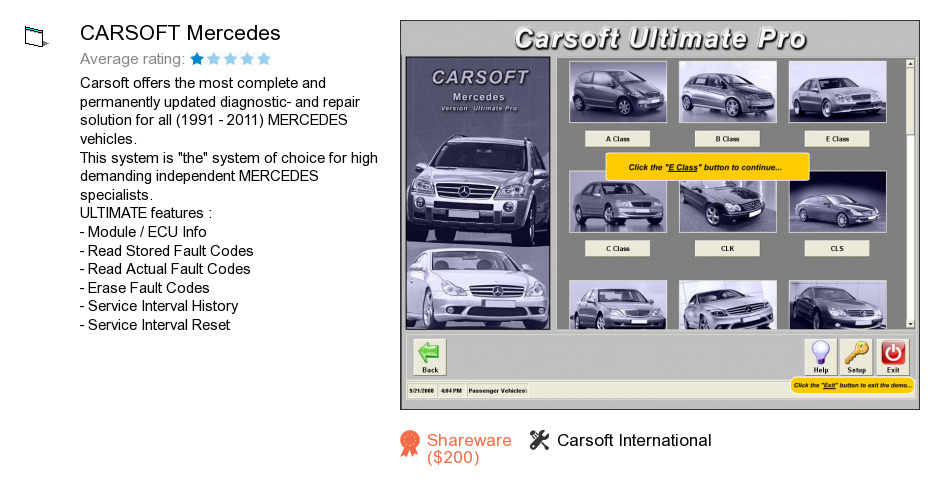 Review
CARSOFT Mercedes is a software product developed by Carsoft International. We know of versions 7.6, 7.4, 7.0. Version 7.6 is available for download at our site. CARSOFT Mercedes package has a size of 19,816,754 bytes. Carsoft International also publishes Carsoft Client and Carsoft BMW.
As Carsoft International says: Carsoft offers the most complete and permanently updated...
more
Links
Carsoft Client
- Carsoft Client is a comprehensive solution for diagnosis of...
Carsoft BMW
- Carsoft offers a complete diagnostic- and repair solution...
Related software collections