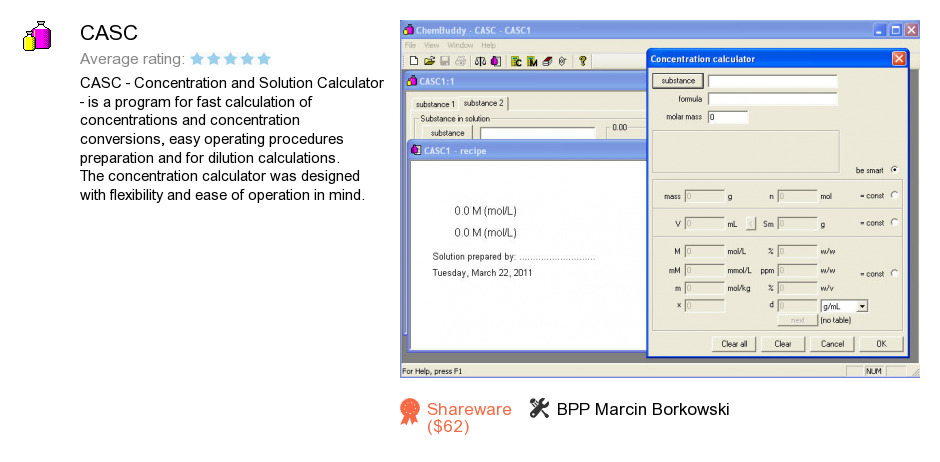 Review
CASC is a product developed by BPP Marcin Borkowski. We know of versions 1.1, 1.0. Version 1.1.0 is downloadable at our site. CASC distributive has a size of 985,394 bytes. BPP Marcin Borkowski also publishes BufferMaker.
As BPP Marcin Borkowski says: CASC - Concentration and Solution Calculator - is a program...
more
Links
BufferMaker
- Buffer Maker is a program for fast and easy buffer design...
Related software collections