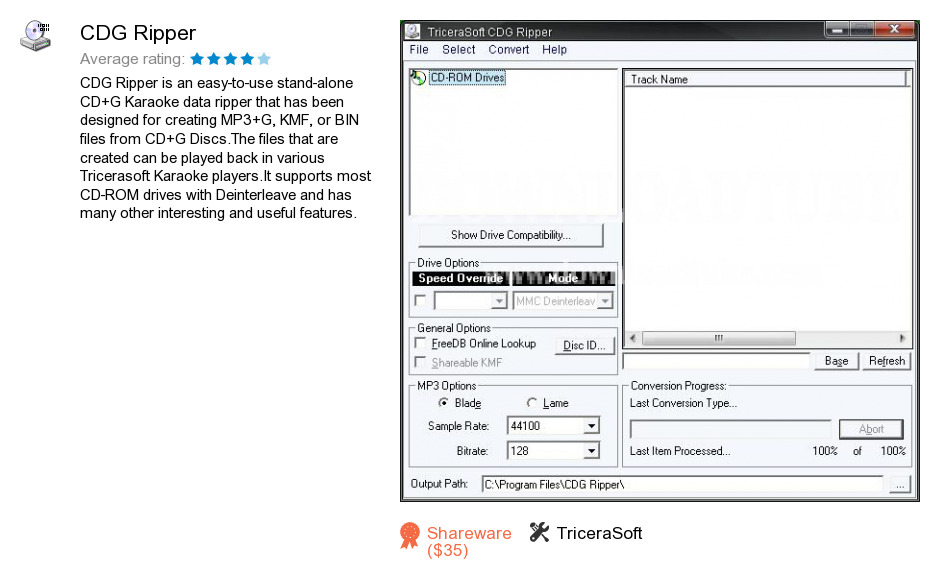 Review
CDG Ripper is a software program developed by TriceraSoft. We know of version 1.0. Version 1.012 is available for free download at our site. CDG Ripper installation package has a size of 3,940,290 bytes. TriceraSoft also publishes CDG to AVI and Key Changer.
As TriceraSoft says: CDG Ripper is an easy-to-use stand-alone CD+G Karaoke data...
more
Links
CDG to AVI
- CDG to AVI is used Convert your CDG graphics into movie...
Key Changer
- KeyChanger Windows Edition lets you easily change your...
Related software collections