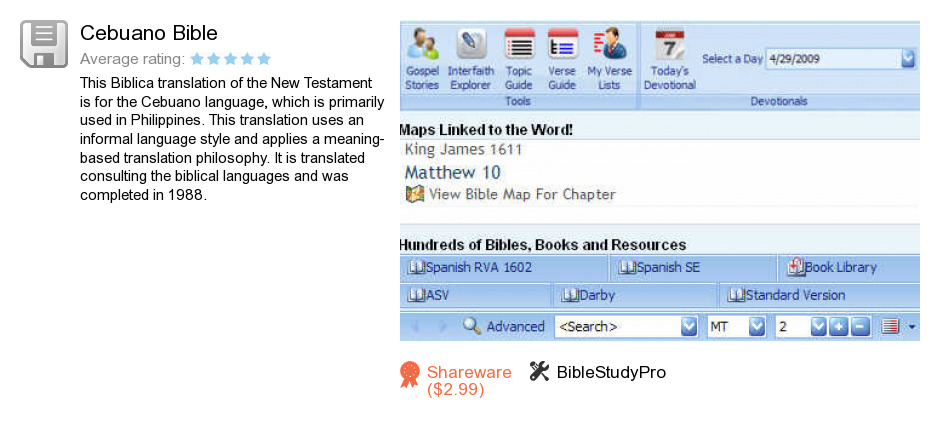 Review
Cebuano Bible is an application developed by BibleStudyPro. We know of version 1.0. Version 1.0 is available for free download at our site. Cebuano Bible installation file has a size of 2,073,906 bytes. BibleStudyPro also publishes Finnish Bible and Italian LND Bible.
As BibleStudyPro says: This Biblica translation of the New Testament is for the...
more
Links
Finnish Bible
- Finnish Bible is the software that offers you a complete...
Italian LND Bible
- Italian LND Bible is a must have tool for Bible study...
Related software collections