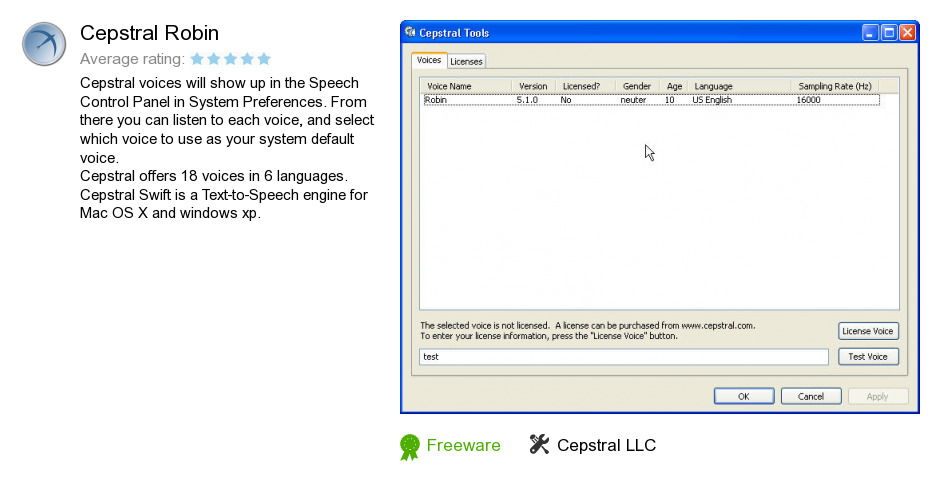 Review
Cepstral Robin is a program developed by Cepstral LLC. We know of versions 6.2, 5.1, 4.2. Version 6.2.3.801 is available for free download at our site. Cepstral Robin installation package has a size of 73,705,098 bytes. Cepstral LLC also publishes Cepstral Duchess and Cepstral Duncan.
As Cepstral LLC says: Cepstral Robin is a voice pack designed to work with...
more
Links
Cepstral Duchess
- Cepstral Duchess is a Character for a synthetic voice that...
Cepstral Duncan
- Cepstral Voices can speak any text they are given, with the...
Related software collections