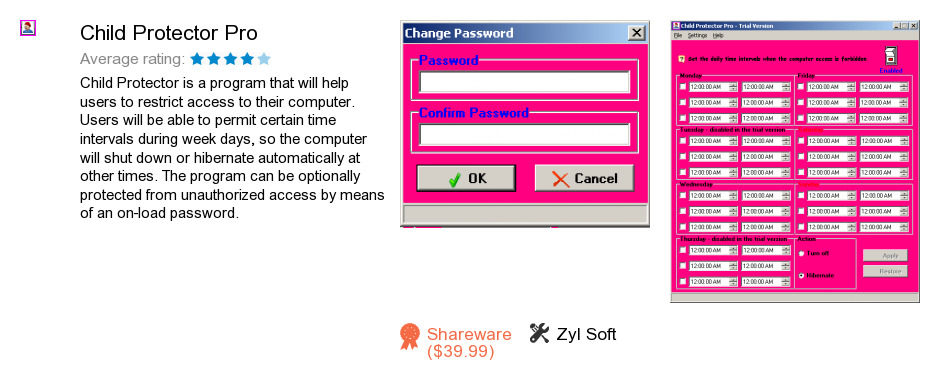 Review
Child Protector Pro is an application developed by Zyl Soft. We know of version 1.1. Version 1.16 is downloadable at our site. Child Protector Pro installation file has a size of 938,091 bytes. Zyl Soft also publishes ZylIdleTimerAX and ZylSerialPortAX.
As Zyl Soft says: Child Protector Pro is a great new software, designed to...
more
Links
ZylIdleTimerAX
- ZylIdleTimerAX is an ActiveX control which lets you to take...
ZylSerialPortAX
- ZylSerialPortAX is a thread based asynchronous serial port...
Related software collections